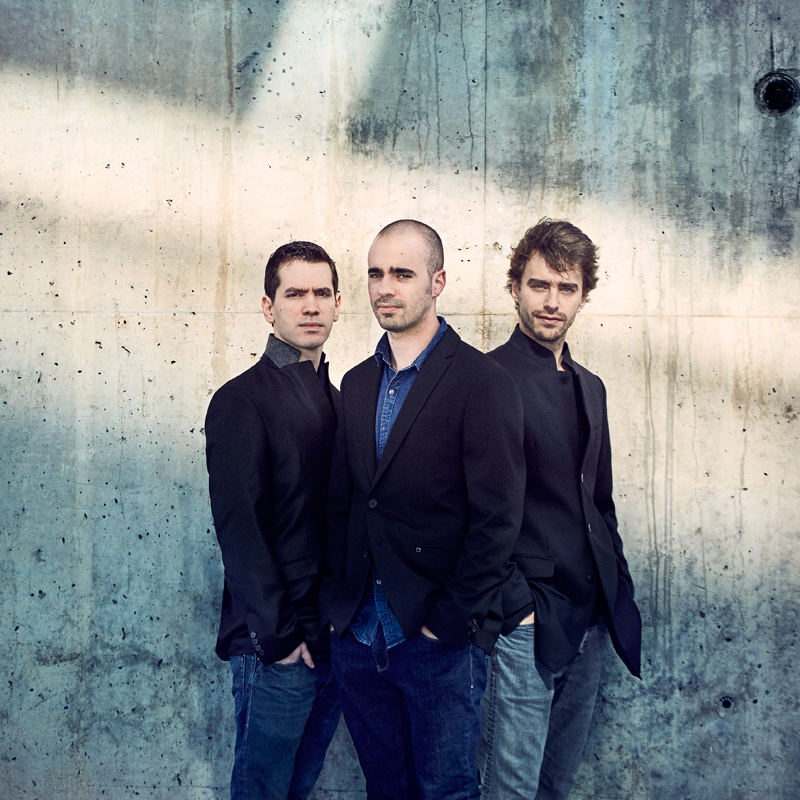 20 Dec

Trio Fortuny at Auditori Espai Ter
SEED presents an extraordinary concert on streaming at l'Auditori Espai Ter in Torroella de Montgrí.
As an opening to the 2017-2018 classical music season , Seed -in cooperation with the Auditori Espai Ter in Torroella de Montgrí- presented a concert by the Trio Fortuny on Saturday, October 7, 2017. The Trio, comprising Joel Bardolet on violin, Marc Heredia on piano and Pau Codina on cello, performed two of the works that they have offered this season at venues including the Palau de la Música Catalana and the Cervià de Ter and Portaferrada festivals. The featured pieces were the Brahms Piano Trio No. 1, Op. 8 and Franz Schubert's Piano Trio No. 2.
Resulting from this joint effort is the streamed version of the concert, recorded at Espai Ter, a long-standing and first-rate auditorium that hosts the Festival de Música Clàssica, among other important musical events. This is not the first collaboration between Seed and Espai Ter: in 2016 Joel Bardolet's first solo disc, Intertwined Paths (Seed, 2016), was recorded at this venue.
The Trio Fortuny: Joel Bardolet, Pau Codina and Marc Heredia are three unique and talented young musicians who, together, have created a strong chamber group focused on performing some of the key works written for a piano trio.
Film by Artur Tort, sound by Santi Barguñó (N Music Production).
View Album