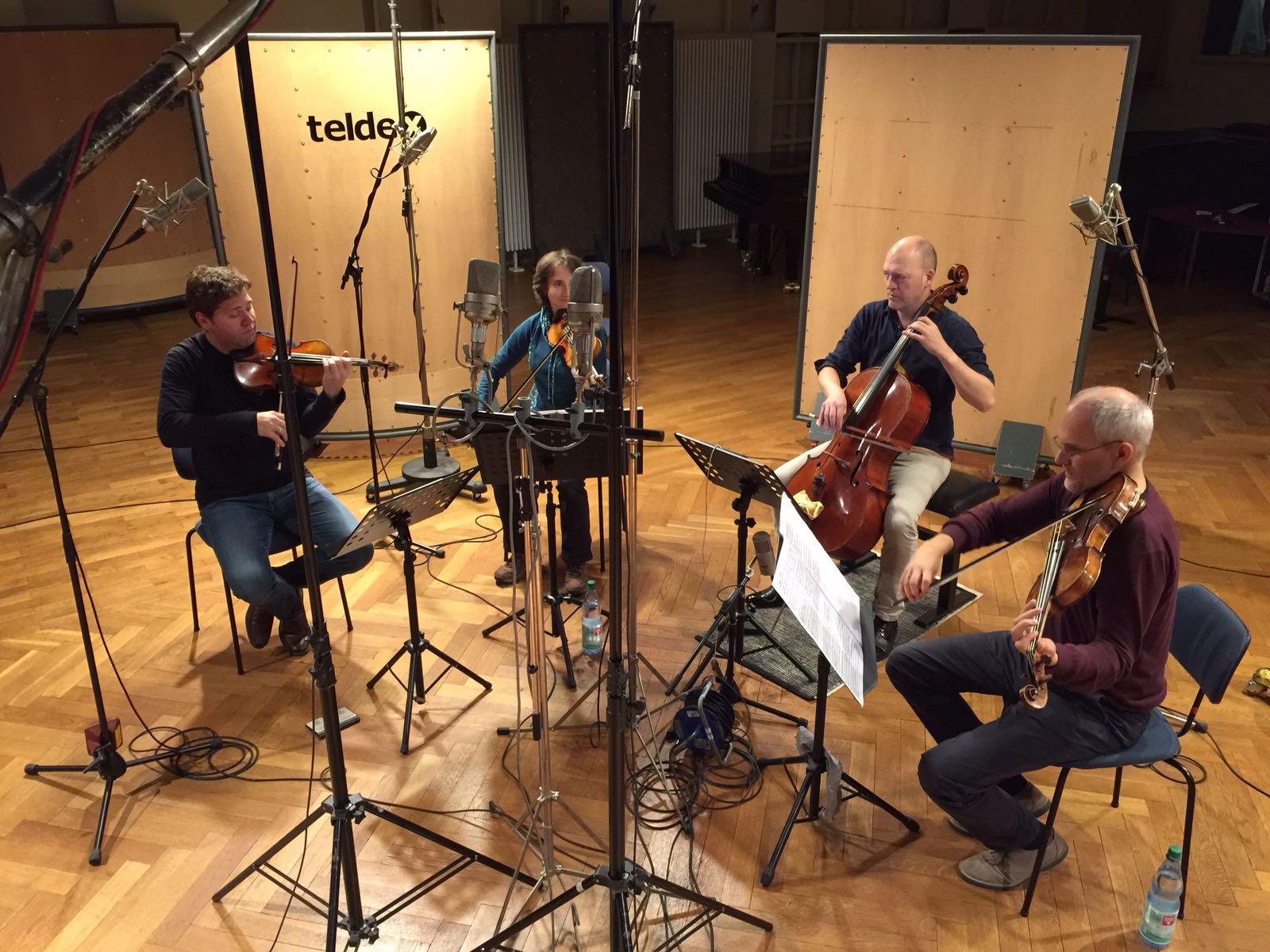 02 Mar

Cuarteto Casals International Tour

The Cuarteto Casals, still going non-stop in 2018 on the international tour of their Beethoven project.

The 2018 calendar is full up with concerts by the Quartet, comprising Abel Tomàs Realp and Vera Martínez Mehner, violins; Jonathan Brown, viola and Arnau Tomàs Realp, cello. The members of theCuarteto Casals – always engaged with their teaching commitments at the Escola Superior de Música de Catalunya, with Camerata Casals having recently made their appearance at the Auditori Pau Casals in Vendrell and the Conservatori del Bruc, in Barcelona – have started off the year performing at The Queen's Hall in Edinburgh; the Concertgebouw De Doelen in Rotterdam; the Philharmonie in Paris and in Berlín; at Odenthal, Amsterdam; Den Haag, Luxembourg, Maribor… and most especially having rounded out their Beethoven quartets series at the emblematic Sala Mozart of the Konzerthaus, in Vienna.

You can hear them live in Catalonia on March 25, when they will be performing at the Auditori de Girona as part of the Ibercamera concert series. Also coming up are the May concerts, both in Madrid (Auditorio Nacional) and in Barcelona, at the Auditori, where theCuarteto Casals will present the first volume of their recordings of the Beethoven Quartets which will be progressively released until 2020, coinciding with the world celebration of the Beethoven anniversary year.