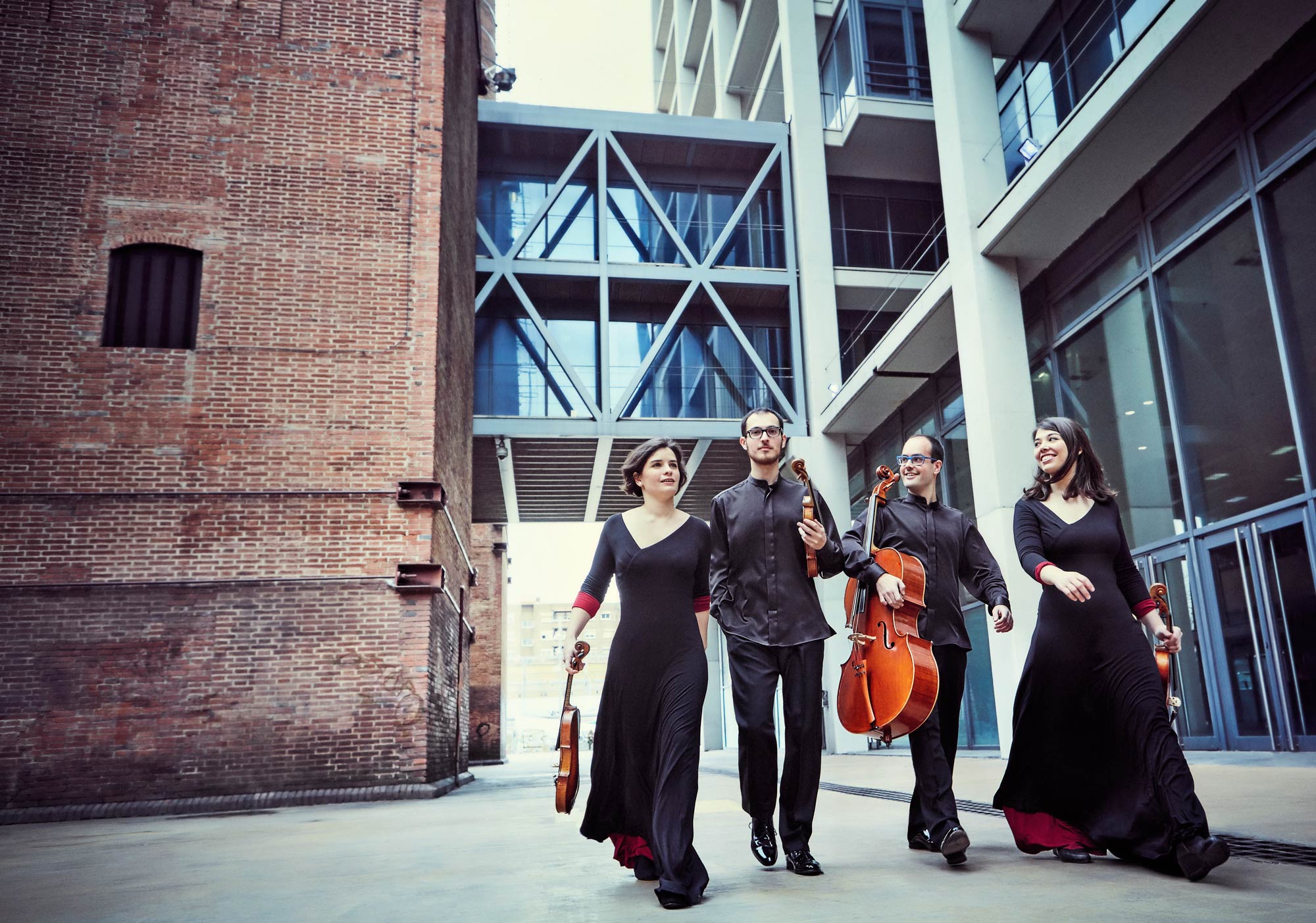 15 Aug

Influences by Cosmos Quartet

A very intense summer season for the Cosmos Quartet will finish with the recording of its first album, INFLUENCES.

The multi-awarded chamber ensemble composed by Helena Satué and Bernat Prat, violins; Lara Fernández, viola and Oriol Prat, cello, the Cosmos Quartet, will tie a summer season filled with outstanding engagements to consolidate their artistical proposal with the recording, at the end of September, of their first album as a regular quartet. Recognized at the beginning of this year 2018 with the prestigious 1st Award in the Heidelberg International Competition, organized by the Irene Steels-Wilsing Foundation and the Musikfestival Heidelberger Frühling, Cosmos Quartet is one of the most solid and with greater international projection of the moment.

After a visit to the Emergents Barcelona Music Festival at the Auditori and an residence at the 2018 edition of the Schubertiade in Vilabertran (playing at la Canònica de Santa Maria and also at the Auditori dels Caputxins in Figueres), and after performing at the Quincena Musical in Donostia and shortly at the Gent Festival in Belgium, among other engagements, the Quartet will record the following works in their premier album (Seed):
Joseph Haydn
String quartet op. 64, n. 6 in E flat Major
Raquel García-Tomás
Così mostraste a lei i vivi ardori miei (world premiere, string quartet adaptation)
Johannes Brahms
String quartet op. 67, n. 3 in B flat Major
The music production team of N (related to Neu Records, Santi Barguñó and Hugo Romano) and Seed, the publishers, are ultimating the details for this recording that will happen at the beginning of this coming fall. The well-respected journalist and musical critic Antoni Batista will be signing the record's booklet.
What they are saying about Cosmos Quartet
"Here is an ensemble with a personal sound and approach that merits every bit of attention and assistance"
ALFRED BRENDEL
Life performance video: Accademia Europea del Quartetto 2018
Video Tv3: A propòsit de la Schubertíada
Video Tv3: A propòsit del festival Emergents
Review at La Vanguardia: Cosmogonies – Per Jorge de Persia (pdf)