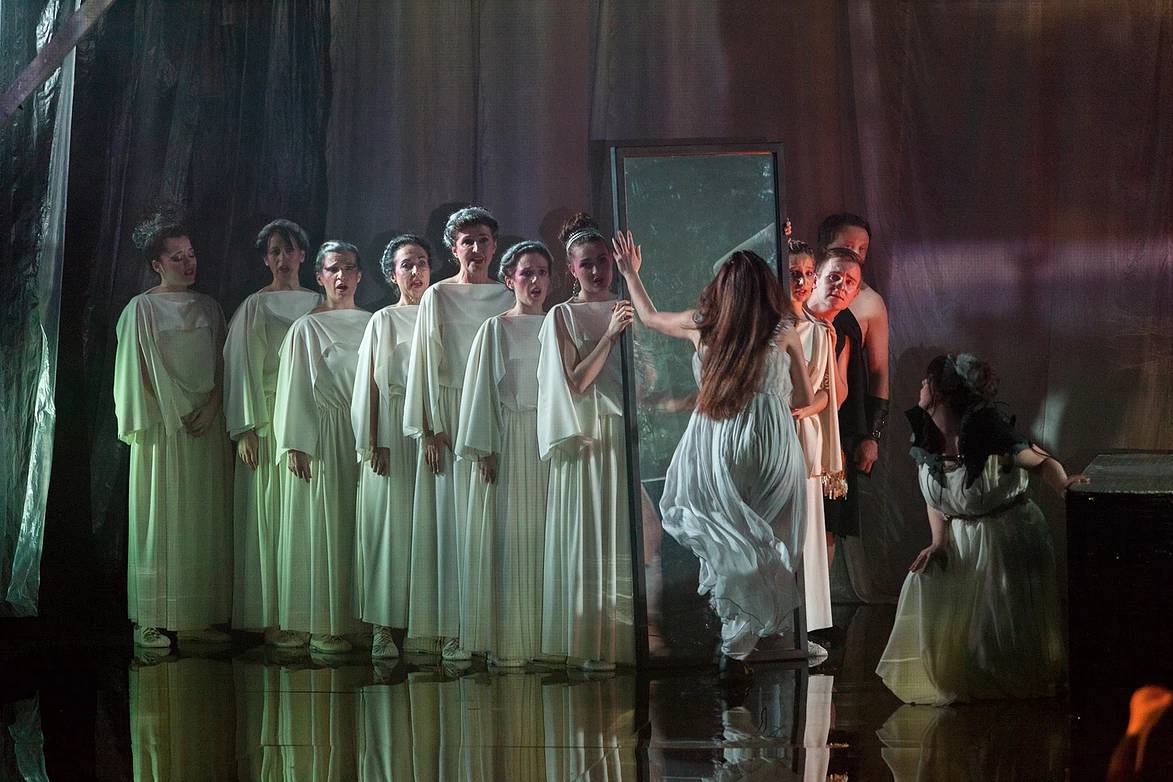 14 Dec

Anna Alàs, a winter of opera and waltzes

Mezzosoprano Anna Alàs i Jové is facing a very active winter season with her participation in several shows and concerts, while working in the last details of her last record, Legacy (SEED006).

The singer from Terrassa will debut this Sunday December 16 at the Opera of Oviedo, in the roll of Annio at 'La clemenza di Tito' from W. A. Mozart. Alàs is back at Teatro del Campoamor with a cast completed with Alek Shrader (Tito), Carmela Remigio (Vitellia), Alicia Amo (Servilia) and Josep Miquel Ramón (Publio), with the musical direction of Corrado Rovaris, Fabio Ceresa as the stage director, the Orchestra of the Principado de Asturias and the Chorus of the Opera de Oviedo. The shows will take place on December 16, 18, 20 and 22.

Right after the opera, Alàs will play a relevant roll at the Festival of waltzes and dances of the Orquestra Simfònica del Vallès, directed by Diego Martin-Etxebarria. Several binary dances from diferent cultures will stand tall to the waltzes of Offenbach, Toldrà, Strauss and Rossini among others. The mezzosoprano will accopany the OSV in its visit to Sant Boi de Llobregat, Terrassa, Lleida, Rubí, Sabadell, Puigcerdà and Reus.

The launching of Legacy (SEED006), is expected to take place at the beginning of 2019, a joint work of Anna Alàs i Jové and piano player Alexander Fleischer of lieder by Catalan composers.