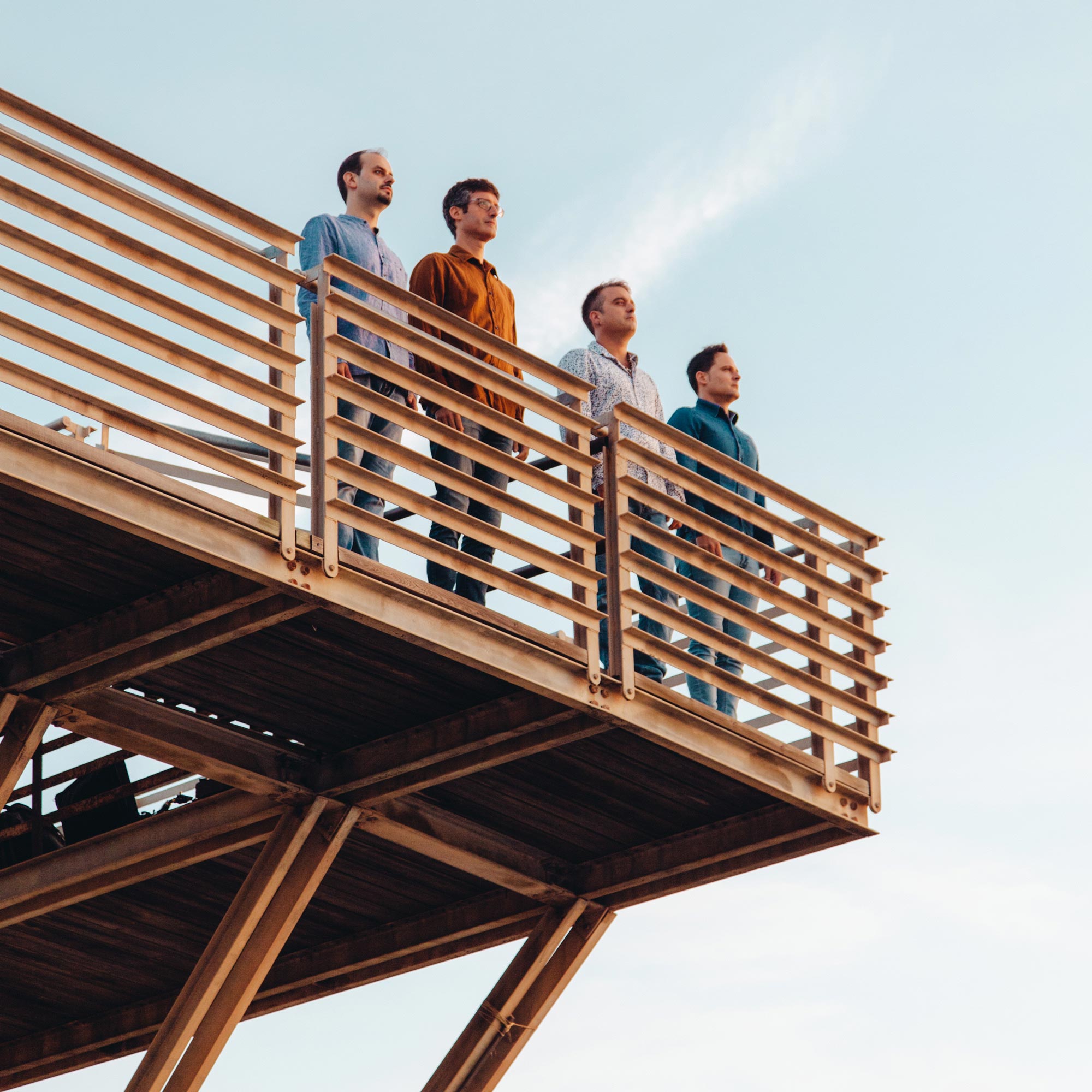 23 Jan

Barcelona Clarinet Players: Offertorium

You can now listen to the new album-book of Barcelona Clarinet Players. The chamber music group and newest member of the Seed family has just published Offertorium (SEED005), an album including the world premiere recording of the pieces commissioned to the composers Joan Magrané, Bernat Vivancos, Carlos de Castellarnau, Raquel García Tomás and Josep Maria Guix.

The album-book also includes notes by the composers in Catalan, Spanish and English.

The chamber music ensemble formed by Manuel Martínez, clarinet; Javier Vilaplana, clarinet; Martí Guasteví, corno di bassetto and Alejandro Castillo, bass clarinet, will soon present their record in Barcelona (date, venue and Offertorium tour details TBA).

Fusion, innovation, interdisciplinarity and pedagogics are some of the concepts that best define the creative path of Barcelona Clarinet Players (BCP). BCP is a group integrated to the Banda Municipal de Barcelona, gifted with great versatility and very high standards, as proved in Offertorium and in any of their earlier works and projects. This is the group's fourth album, a fully contemporary record with music by experienced and consolidated Catalan composers such as Bernat Vivancos and Josep Maria Guix, and excellent contemporary authors like Joan Magrané, Raquel García-Tomás and Carlos de Castellarnau.

The recording of the album took place at the Auditorio de la Diputación de Alicante in June 2017. Seed Music is publishing the album within the framework of their PREMIUM collection, with sound and music production by Santi Barguñó (Neu Records), design by Estudio Gerundio and photography by Ana Madrid. The CD can be purchased online at the Seed Music Store.