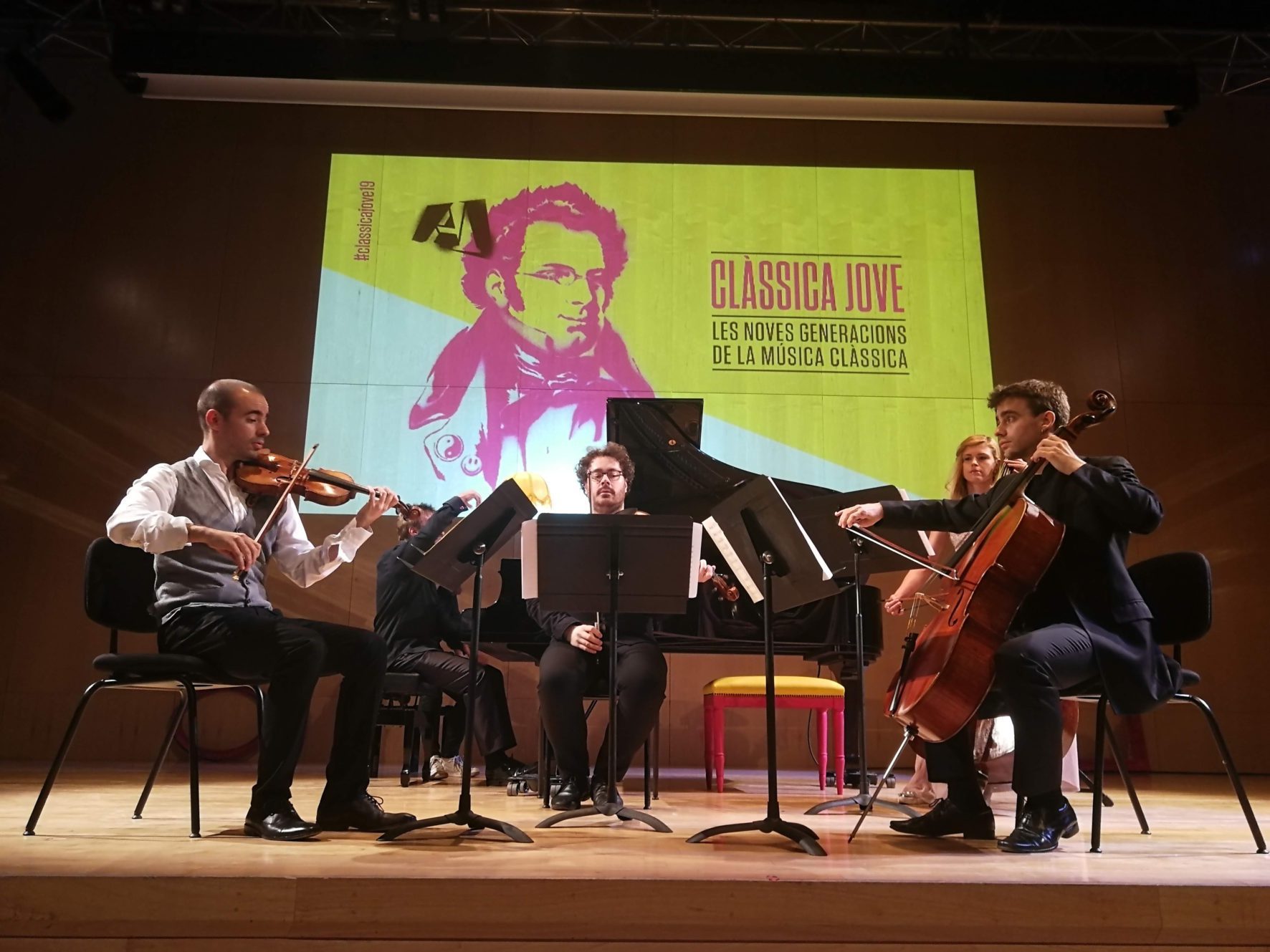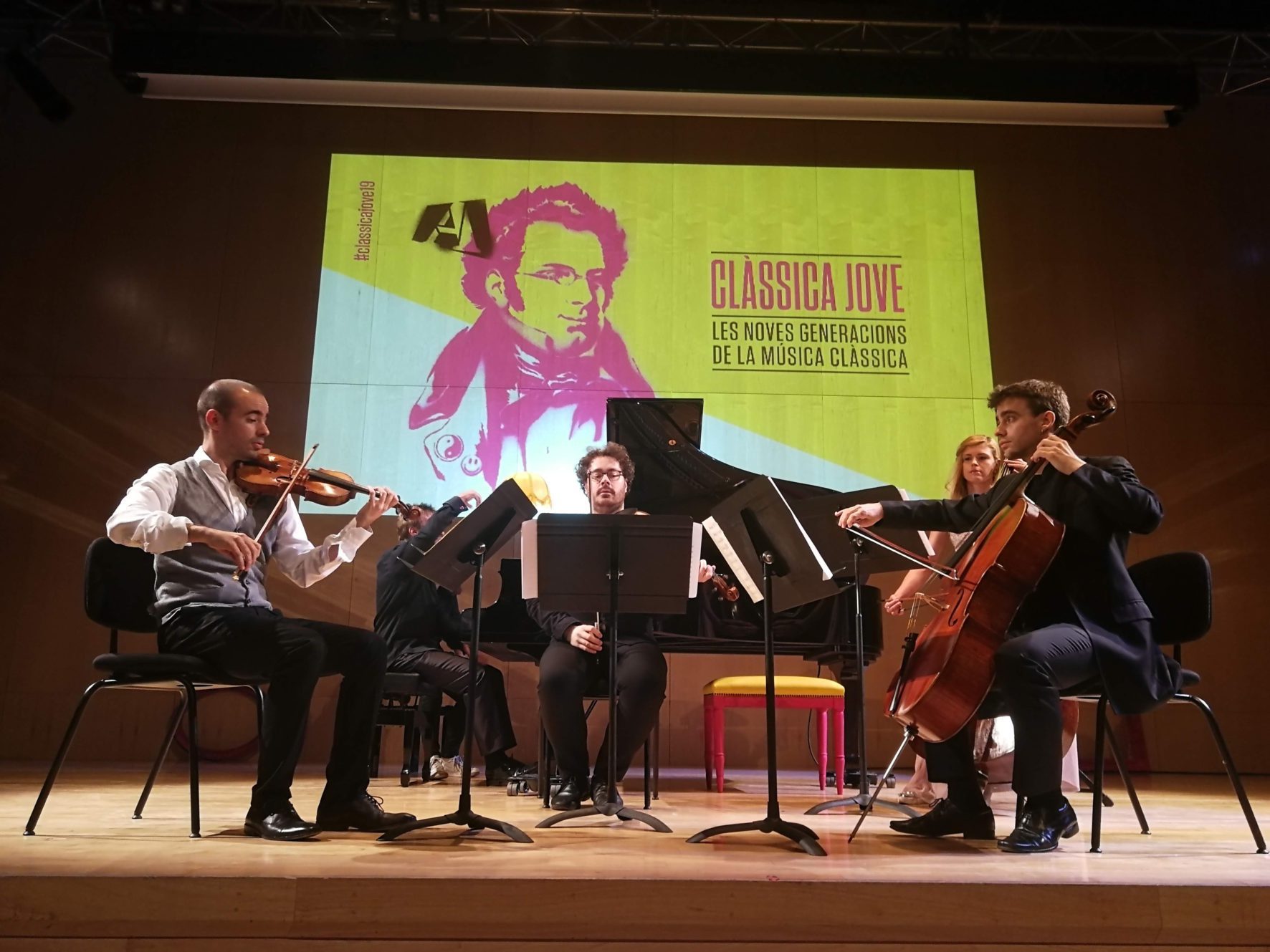 01 Jul

Residency · Trio Fortuny at L'Atlàntida in Vic

Trio Fortuny was the resident group of the 2019 Clàssica Jove (Young Classical) cycle, organised by L'Atlàntida Performance Arts Centre in Vic. The residency for musicians was the new addition of this year's music cycle. So, Trio Fortuny offered a pedagogical activity and two very different concerts over the three days (25, 26, and 27 June) as part of an exclusive project for Clàssica Jove, which this year is dedicated to Schubert.

To start with, the ensemble gave a Seminar centred on Schubert, led by the composer Joan Magrané. In the second part of the seminar, the musicians accompanied Magrané on stage to investigate key aspects of the Trout quintet with live music.

On Wednesday 26 June, there was a free concert in the Sant Pere Cathedral square, entitled "A Night with the Trio Fortuny". The concert, emitted live by El 9 TV, is available to watch online, here. The space, the programme and the public response all reinforced the project's success.

The residency ended on Thursday 27 June with a concert in the Sala Joaquim Maideu at L'Atlàntida. The programme centred on the Quintet in A major, Op. 114, D. 667, "The Trout", by Schubert. A magnificent finale to a residency that attracted young students, music lovers and the local population of Osona, while, at the same time, allowing the Trio Fortuny to consolidate their trajectory in close contact with their environment and accompanied by the enthusiastic, adventurous team at Vic's L'Atlàntida.

Sadly, the pianist and member of the trio Marc Heredia was not able to participate in the residency, due to an accident that imposed rest and recuperation during these dates. We are glad to say that he will soon be active again and able to return to his piano playing commitments. During the residency, we were fortunately able to collaborate with Enrique Bagaría and Paulina Dumanaite.