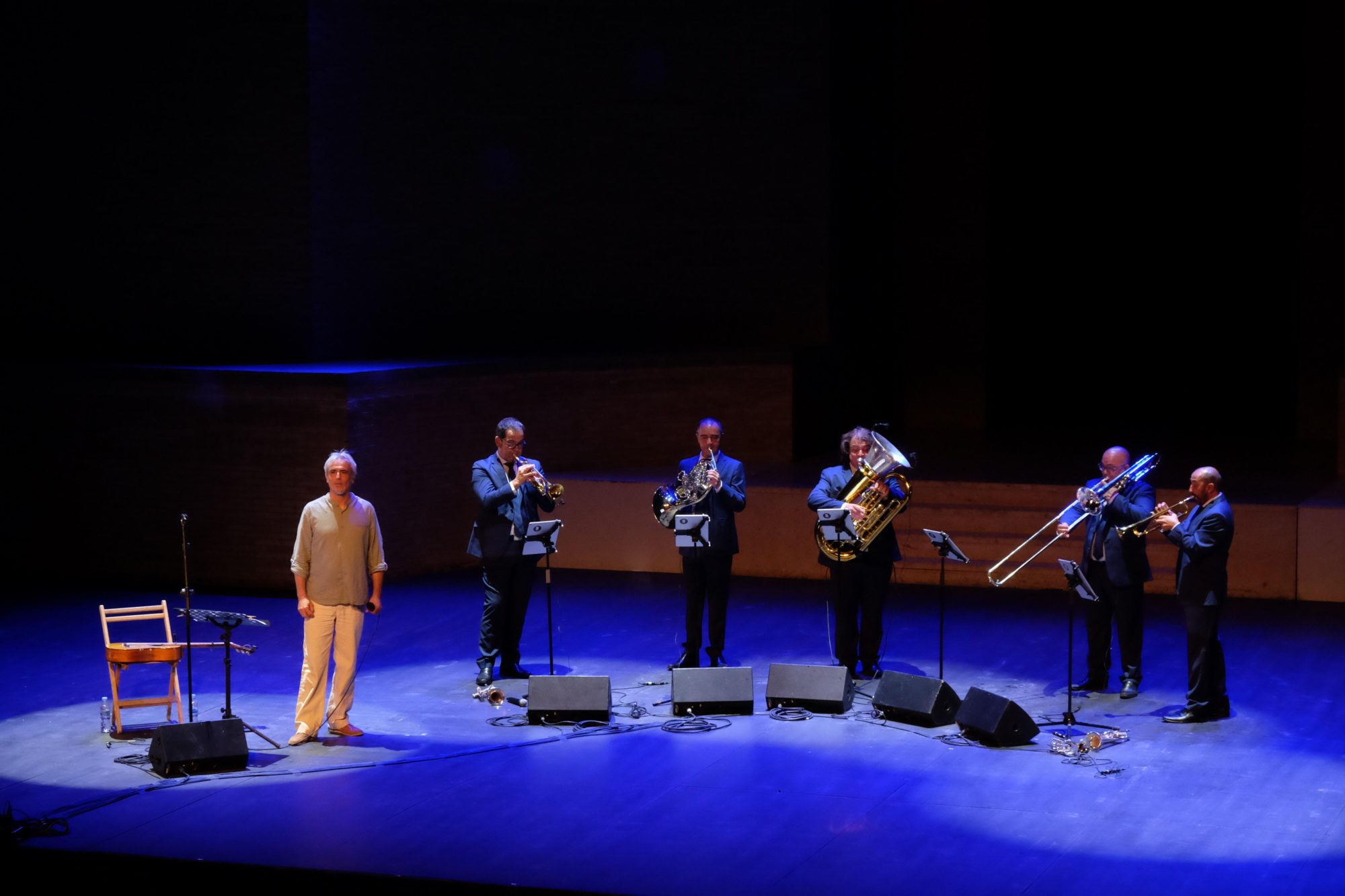 01 Oct

Spanish Brass & Carles Dénia, Volume II of the Premi Espai Ter collection

Seed Music has published the second volume of the collection, Premi Espai Ter, which this year has been awarded to the group Spanish Brass. The ensemble from Valencia recorded the works on this album in collaboration with the singer-songwriter and guitarist Carles Dénia. Mira si hem corregut terres… (Seed Music, 2019) was recorded precisely at Espai Ter in Torroella de Montgrí in May of this year. It is a collection of songs that originate from the historical period when Arab culture was deeply rooted in the Iberian Peninsular, together with with traditional music from the Kingdom of Aragon and themes from contemporary popular songs such as Al vent, by Raimon, and Mediterráneo by Joan Manuel Serrat. The previous, first volume of the collection was Inesperat, by the vocal group In Crescendo.

The new recording by Spanish Brass will be presented exclusively on 5 October in our centre at Torroella de Montgrí.

L'Espai Ter was inaugurated in 2013 and offers regular year-round programming. It hosts many festivals (among others, a prestigious classical music competition every summer) and music and performance-arts events, as well as promoting and coproducing music projects. From the beginning, the centre has, likewise, placed itself at the service of new recordings. In 2016 Seed Music recorded Intertwined Paths by musician Joel Bardolet, followed by the DVD by Trio Fortuny and, in 2018, the disc Legacy by Anna Alàs i Jové and Alexander Fleischer.