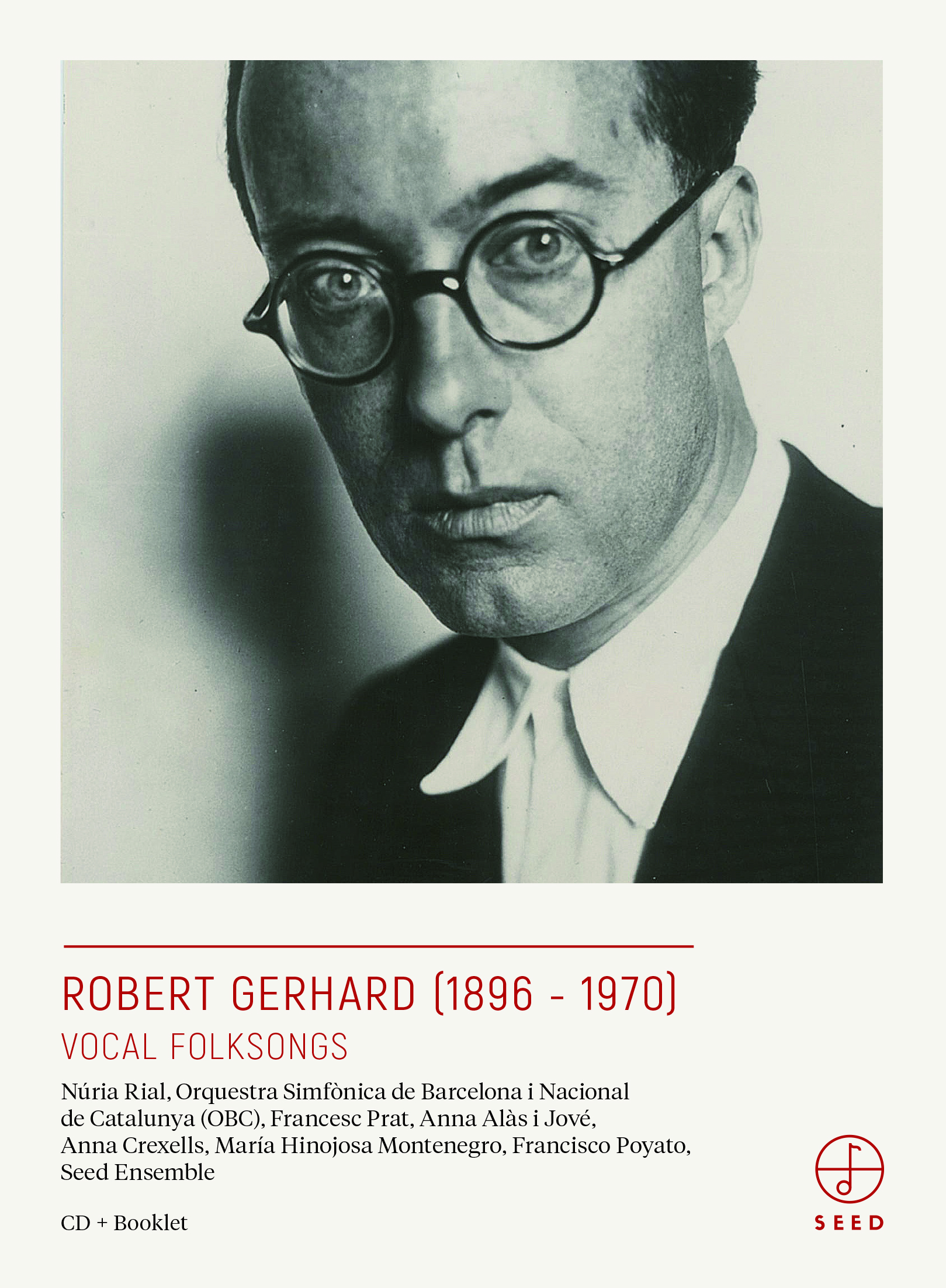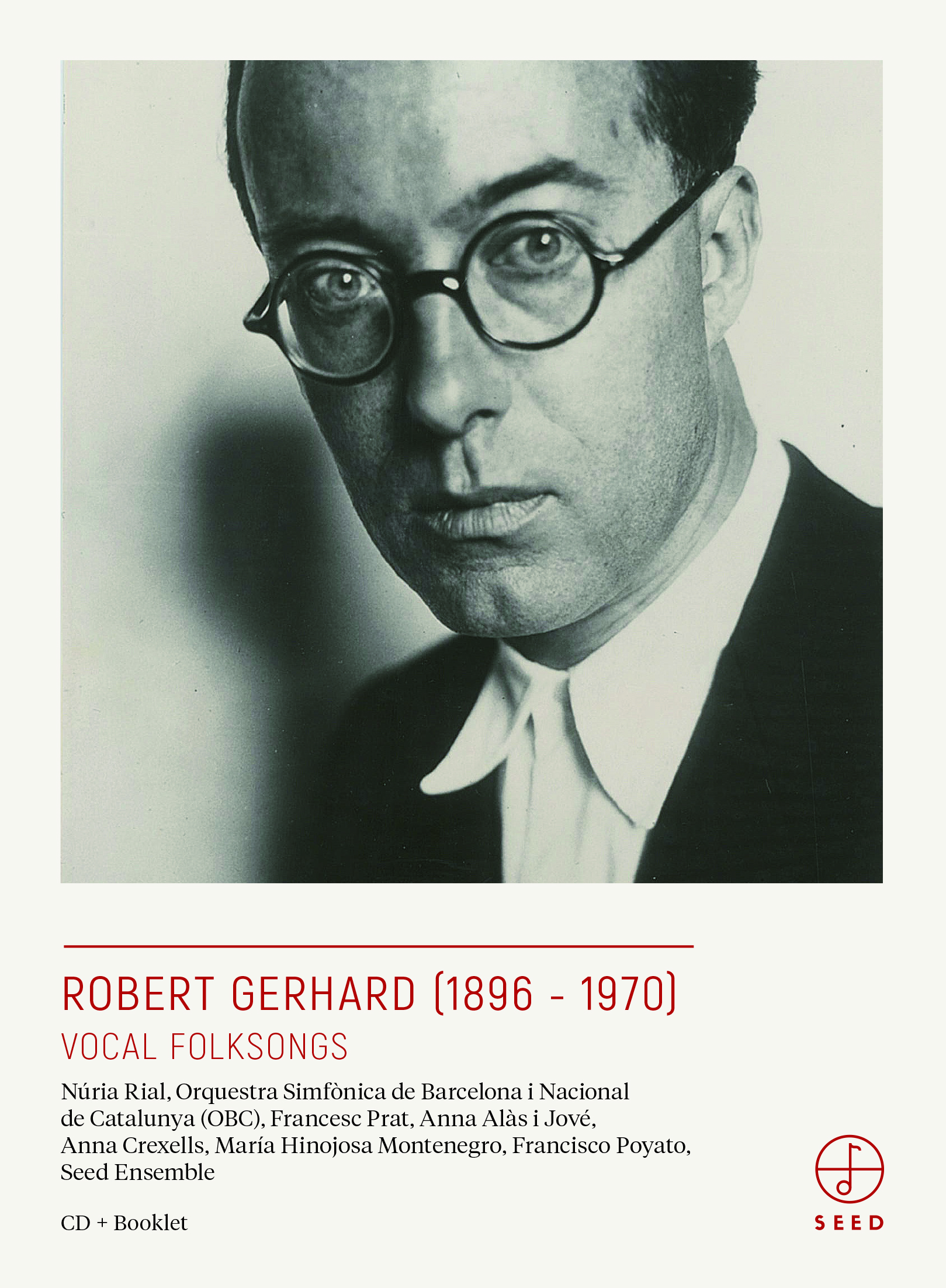 ROBERT GERHARD:
VOCAL FOLKSONGS (SEED 013)
ROBERT GERHARD (1896 - 1970)
VOCAL FOLKSONGS
New release with Núria Rial, Orquestra Simfònica de Barcelona i Nacional de Catalunya (OBC), Francesc Prat, Anna Alàs i Jové, Anna Crexells, María Hinojosa Montenegro, Francisco Poyato, Seed Ensemble.
The composer Robert Gerhard is one of the most important figures in European music in the twentieth century. He made a name for himself as a Don Quixote by embarking on virtually impossible adventures that illustrate both his unconventional artistic conception and out-of-the-ordinary aesthetic evolution. The only disciple of Arnold Schönberg in Spain, he explored remarkably different styles and projects throughout his career. This album brings us closer to the Gerhard who was seduced by folk and vocal music.
TRACKLIST
Cancionero de Pedrell (1941)
Núria Rial, soprano
Orquestra Simfònica de Barcelona i Nacional de Catalunya (OBC)
Francesc Prat, conductor
Sis cançons populars catalanes (1928)
Núria Rial, soprano
Orquestra Simfònica de Barcelona i Nacional de Catalunya (OBC)
Francesc Prat, conductor
Vuit cançons populars catalanes (1929)
Anna Alàs i Jové, mezzo-soprano
Anna Crexells, piano
Six chansons populaires françaises (1944)
María Hinojosa Montenegro, soprano
Francisco Poyato, piano
7 Haiku (1922, rev. 1958)
María Hinojosa Montenegro, soprano
Seed Ensemble: Elisabet Franch, flute; Pilar Bosque Marín, oboe; Miquel Ramos Salvadó, clarinet; Pepa Fusté i Pujadó, bassoom; Francisco Poyato, piano
Francesc Prat, conductor