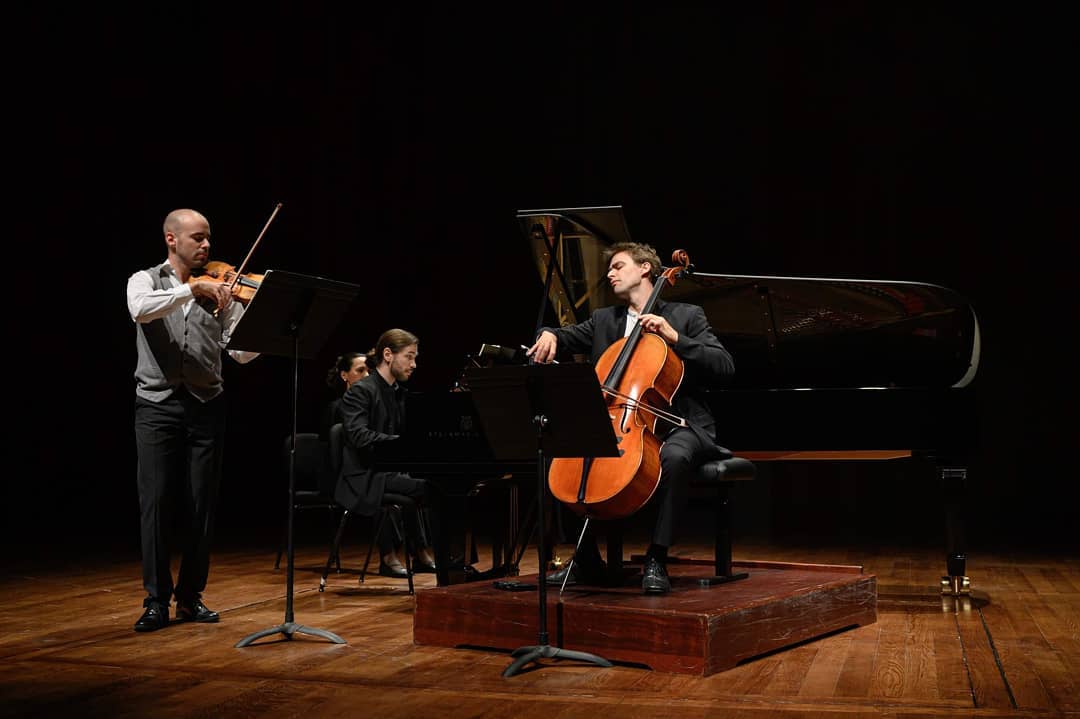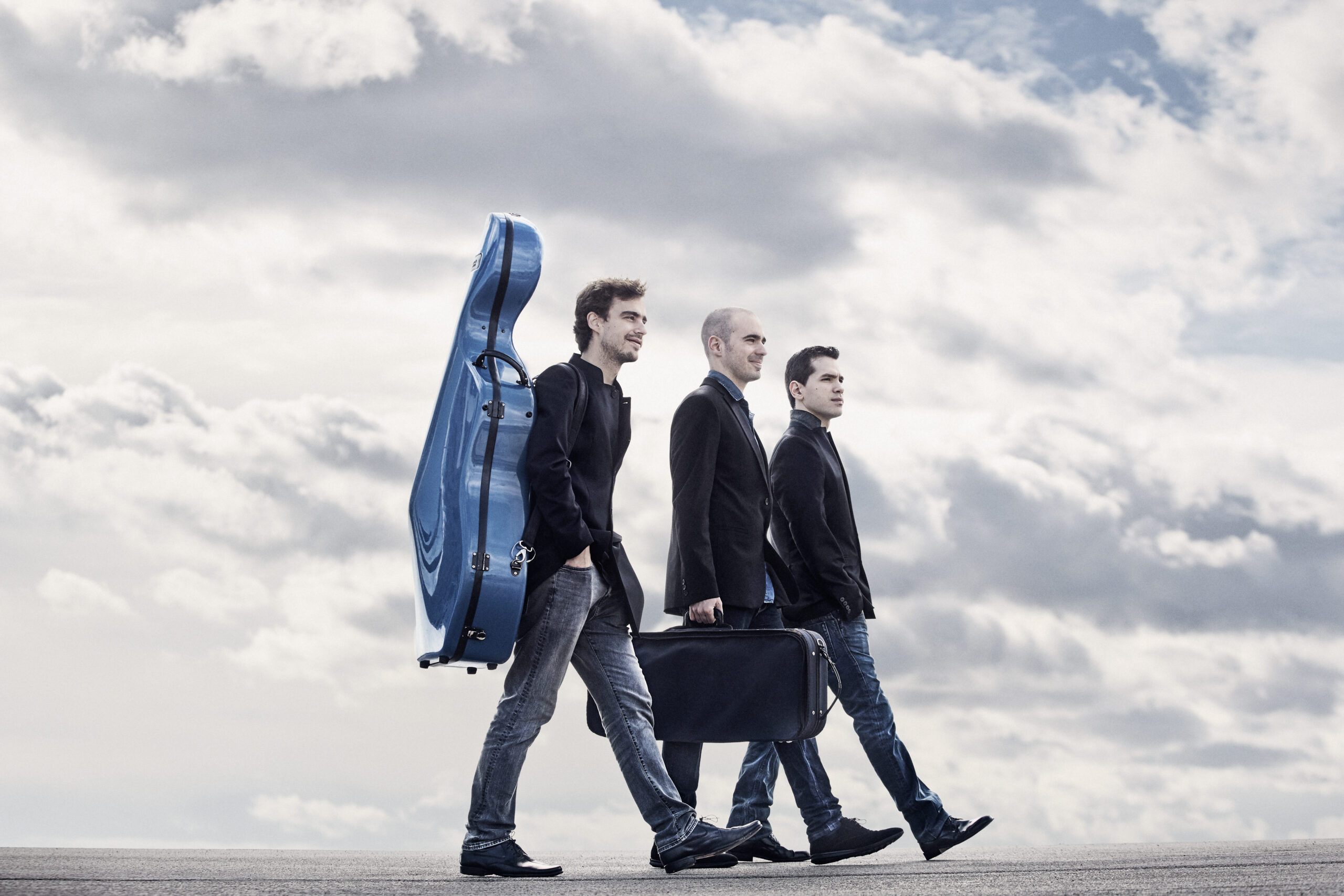 TRIO FORTUNY_MG_6194_ © Michal Novak_high res 3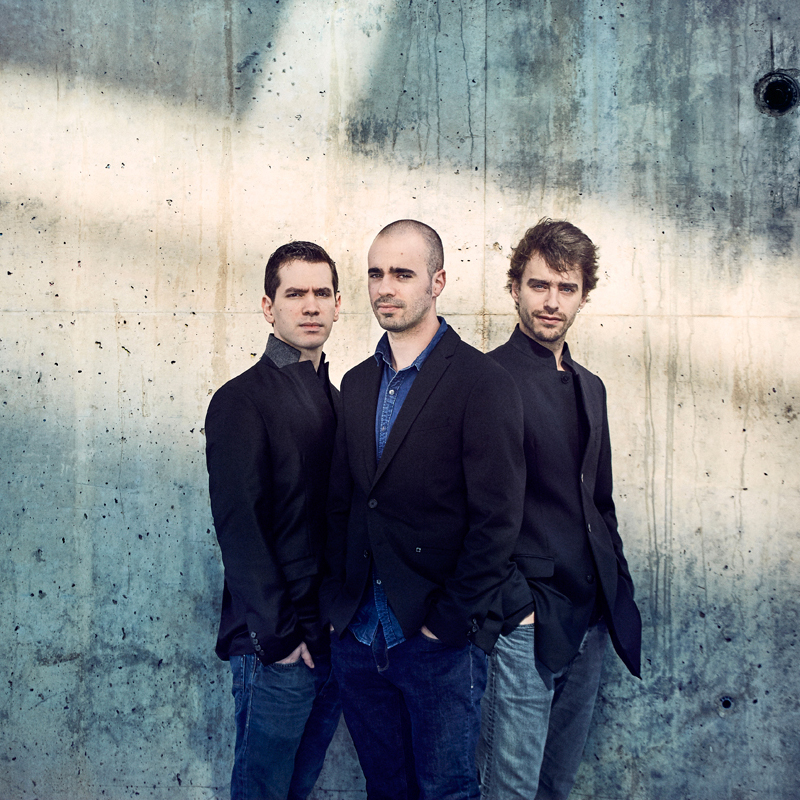 TRIO FORTUNY
"Tres solistes que, amb tot el recorregut que tenen per davant, es poden convertir en una sòlida formació de cambra" 
REVISTA MUSICAL CATALANA
Joel Bardolet (violin), Pau Codina (cello) and Marc Heredia (piano) are three unique and talented young musicians who, together, have created a strong chamber group focused on performing some of the key works written for piano trio.
The violinist from Vic, Joel Bardolet, is a singular musician. With clear skills and exultant musicality, his particular way of approaching key works from the international repertoire has earned him a prominent place in the current panorama of central European orchestras and chamber ensembles, with whom he collaborates on a regular basis, both as concertmaster and soloist. His unusual interpretative permeability has led to the choice of some very carefully constructed programmes in collaboration with musicians who allow him to work strongly in favour of rhythmic intention, phrasing and sound compactness. Bardolet's style is assertive but not finalistic; he addresses the listener, asking them questions with the aim of establishing a personal dialogue and creating an accomplice. In short, he acts as participant in the artistic and creative process.
(Pau Codina profile) was born in 1988 in Barcelona (Spain) and began studying the cello at the age of five with Eulalia Subirà. Other teachers to date have included Ivan Chiffoleau, Daniel Grosgurin, Peter Thiemann and Louise Hopkins. He graduated from the Yehudi Menuhin School in 2006, and from the Guildhall School of Music & Drama with first class honours in 2010. He later obtained a Solo Artist Diploma from the Chapelle Musicale Reine Elisabeth, where he studied with Gary Hoffman. He has also performed extensively throughout Spain, England and Germany, in venues such as the Wigmore Hall, the Royal Festival Hall, the Purcell Room, the Pau Casals Auditorium, L'Auditori de Barcelona and the Palau de la Musica Catalana Concert Hall in Barcelona. He has appeared as a soloist with several orchestras such as the Barcelona Sinfonietta, the Empordà Chamber Orchestra, the Andorra Chamber Orchestra, the Südwestdeutsches Kammerorchester Pforzheim, the Franz Liszt Chamber Orchestra of Budapest, the Chamber Orchestra of Wallonie, the RTVE Orchestra in Madrid and the Orquestra Simfònica del Vallès.
Marc Heredia he began his piano studies at the age of three and continued his training with Cecilio Tieles at the Conservatori Superior de Música del Liceu. Later, between 2008 and 2012, he continued his training at the Reina Sofía School of Music with teachers such as Dimitri Bashkirov and Claudio Martínez Mehner. From 2012 to 2014 he studied a Master of Arts at the Hochschule für Musik in Basel, Switzerland. He has performed in important venues such as L'Auditori de Barcelona, the Palau de la Música Catalana, Auditorio Nacional and the Fundación Juan March in Madrid, the Cloister of Sant Domènech de Peralada and has also played in venues such as the Solistas del SXXI a l 'Sony Auditorium in Madrid or the Girona Auditorium, among others.